Mijksenaar Wayfinding Experts
Internship, Mijksenaar, 2018
Photos © Mijksenaar / www.mijksenaar.com
Used & improved competences
Wayfinding - Information design - Graphic design - Pictogram design - Analytical skills - Client contact
ABOUT THE AGENCY
'We help millions of people find their way, every day'. This quote summarizes Mijksenaar, a design and consulting agency based in Amsterdam and New York that is specialized in so-called 'wayfinding'. The work of about 35 employees is mostly visible in (semi-)public environments, all over the world. Designs are made to direct people to the right place and to help them identifying where they are. Products like signs, maps and other elements are developed to help people orientate.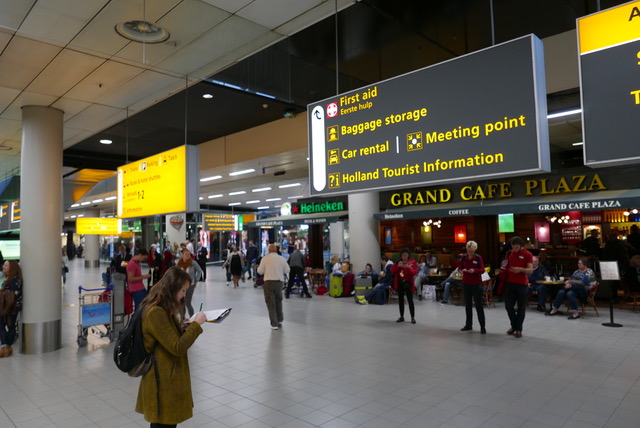 CENTRE OF MY ATTENTION
My personal goal was a broad one, namely to get a feeling of what it is like to work in a design agency. This meant I started the internship with an open mind and open arms and approached it in a more investigative way. My colleagues involved me in quite some projects and as I got the hang of it, I also got more responsibilities.
WHAT I DESIGNED?
Besides helping out with some smaller projects, I worked on wayfinding for multiple existing shopping malls and a cultural centre which was newly being built: first analytically determining the flows of people and locating decision points where people needed signage. Thereafter deciding on the content of each sign and working on the lay-out and looks of all logo's, pictograms and maps.
As the projects I worked on are still running, I unfortunately can not give any further detail.